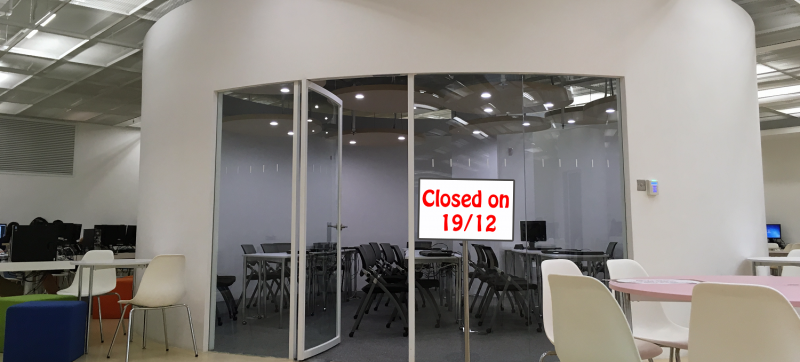 The Multi-purpose Room 2 in the Learning Garden will be closed and the online booking service for this room will be deactivated from 19 December 2016 (Monday).

The Multi-purpose Room 2 will be converted to a Maker Bubble space to provide a fabrication space and co-working makerspace. This fabrication space includes:

3D printers, including the new Tinkerine Ditto Pro 3D Printer (For details: http://libguides.lib.cuhk.edu.hk/3d_printing ) 3D scanners (For details:...