Date: 15 March 2019 (Friday)
Time: 10:00 a.m. to 5:00 p.m.
Location: G/F University Library (The area near the entrance of the New Extension)

All CUHK members aged 16 – 66, weighed over 41 kilograms and proved healthy are welcome to join with your HKID Card.
For more information about the CUHK Blood Donation Campaign 2019, please visit: https://www.cpr.cuhk.edu.hk/en/events_detail.php?id=25523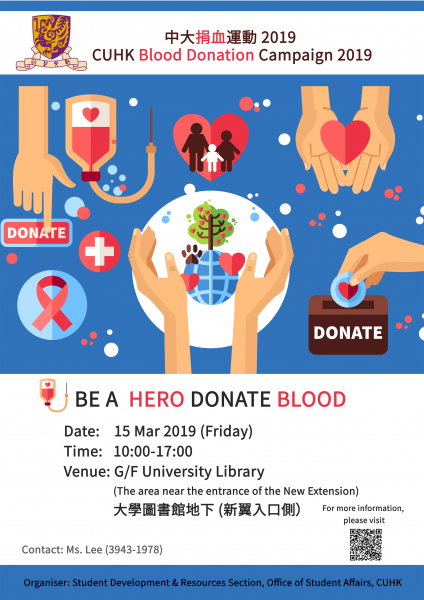 ...