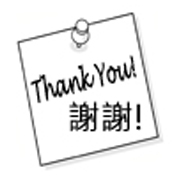 "In giving is the true enlightenment"
(Santiveda, 7th Cent. - Sikshasammuccaya:Ratnamegha)
CUHK Library is deeply grateful to any organization or person who gives books and other materials to any of its seven libraries. Books, journals, non-print materials, archives, manuscripts and other materials that support the teaching and research of the University are accepted. For collections of rare and unique scholarly and research value, for posterity, CUHK Library will treat all such offerings with the utmost care and respects.
Gifts to Special Collections
CUHK Library maintains the following special collections. Donations to these collections are specially appreciated.
Acceptance of Donations
CUHK Library will review the potential gifts to decide whether to incorporate them into the library collections. The acceptance of donations will depend upon the relevance of subject and academic quality; physical condition; publication year; availability in library collections, and whether there are any pre-conditions attached to the gift.
The Library seeks donors' understanding that it reserves the right to accept, reject, dispose or exchange materials according to the conditions described above.
The following is a selected list of donations accepted by CUHK Library. We are appreciative of the staunch support of all donors.
Enquiries
Email:
libgift@lib.cuhk.edu.hk
Phone:
(852) 3943-8734
Fax:
(852) 3942-1027
Address:

Gift & Exchange,
The Chinese University of Hong Kong Library,
6/F, Tin Ka Ping Building,
Shatin, N.T., Hong Kong.