Co-organized with the Independent Learning Centre (ILC), the Library is pleased to offer the following three discussion workshops on presentation skills , and poster design and presentation for postgraduate students.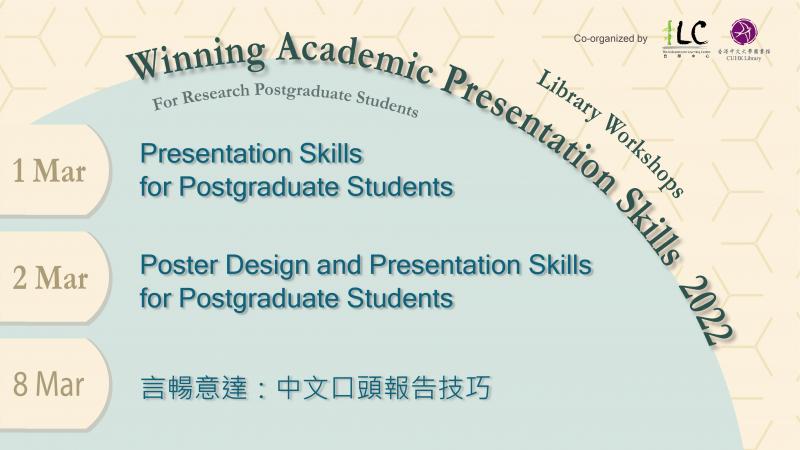 Presentation Skills for Postgraduate Students
This workshop covers the essential strategies that will help you plan and deliver presentations that effectively convey your message at a conference, group meeting or any other research-related event. You will discuss the key steps of the development process and...