Date: 27 April – 21 May 2021
Venue: New Asia College Ch'ien Mu Library
Statement:
"It is very important for anyone to be able to show to others their "True Self". Otherwise life in society will be extremely difficult. " – Mimi Wong. Transgender Person / Producer of Award Winning Transgender Movie《A Woman Is A Woman》.
《Transcendence Art Show》is a joint production of the Association of World Citizens Hong Kong and Candy Yeung Design and Photography Limited. Through a combination of photography and styling design, we have worked with 11 transgender people in Hong Kong to unfold and present the most authentic and unrestrained side of their true being.
As the first large scale transgender photography show in Hong Kong, we endeavor to bring forth an ideological stimulus on your concept of gender, breakthrough in the limitations of your imaginative boundary and return to the simplicity of "A Woman Is A Woman and A Man Is A Man" for transgender people.

Poster: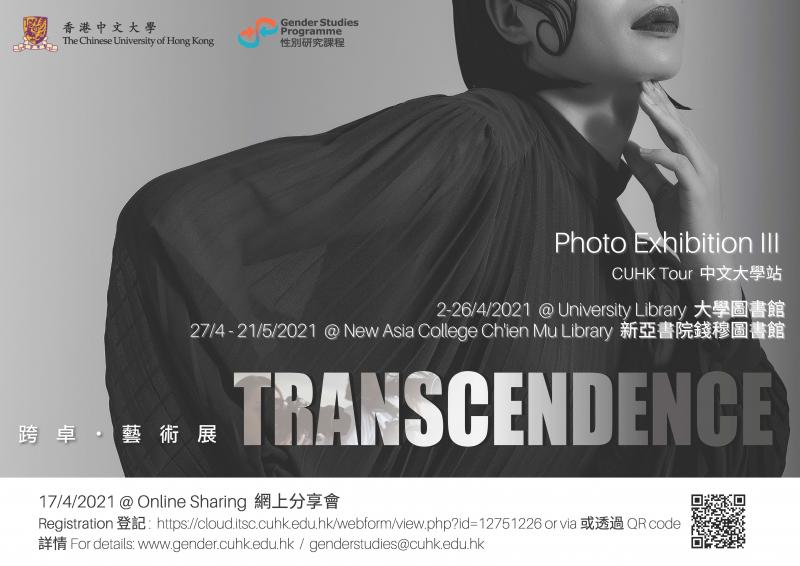 Art Works: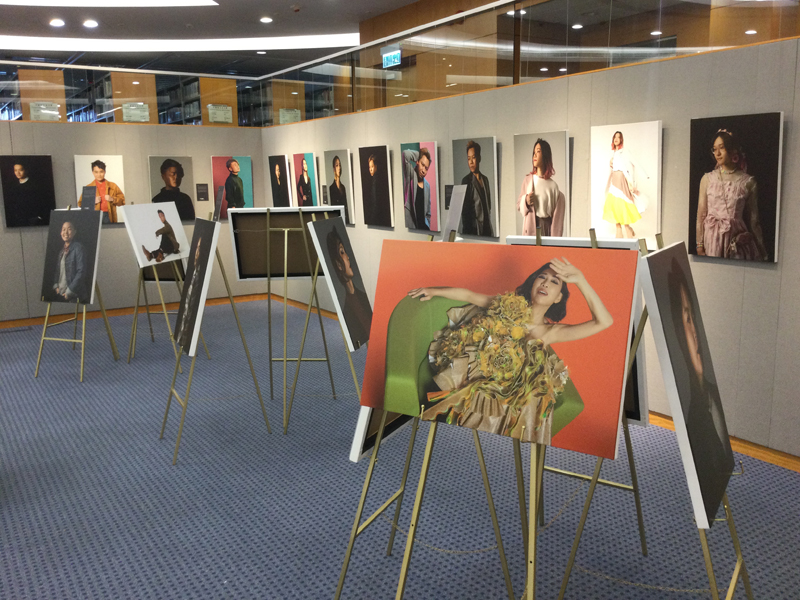 More photos are available in New Asia College Library Exhibitions LibGuides.