Artist: Chan Anpel and Fung, Yee Lick Eric
Date: 23 December, 2019 - 3 January, 2020
Venue: New Asia College Ch'ien Mu Library
Statement:
This exhibition presents the collaboration between Anpel Chan and Eric Fung which examines human relations in our contemporary world where human are connected by the most advanced technology under a globalised context. By juxtaposing western and eastern art media, the artists question how technology, when it goes back to its origin, assists or hampers the communication between people. While we are going into another new decade, let us rethink how human beings interact and restart from where everything begins. Part of the work are also displayed in the Greater China region during the same period, echoing the detachment yet association between the people in these four places.
Anpel Chan is a Hong Kong indigenous inhabitant. She received her Bachelor of film and television in Australia and a scholarship to further her studies in Canada. She is now based in Hong Kong and pursuing a master degree of arts in fine arts at The Chinese University of Hong Kong. Her creative practice includes painting, video, installation, performance, mix-media and public art. Her works concern local culture, urban life and human relations.
Fung (b.1985) was born and lives in Hong Kong. He currently teaches Chinese calligraphy in the School of Professional and Continuing Education of the Hong Kong University (HKUSPACE). At his young age, he studied Chinese calligraphy under masters Ng Yam and Yip Man Yam. He received the Master of Museum Studies from University of Leicester and is now pursuing the Master of Arts (Fine Art) in Chinese University of Hong Kong.
Poster: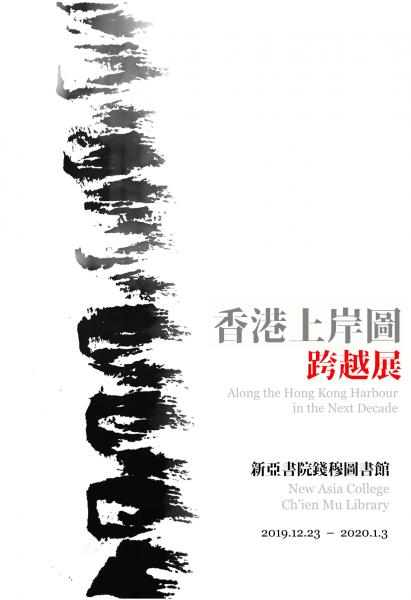 Art Works: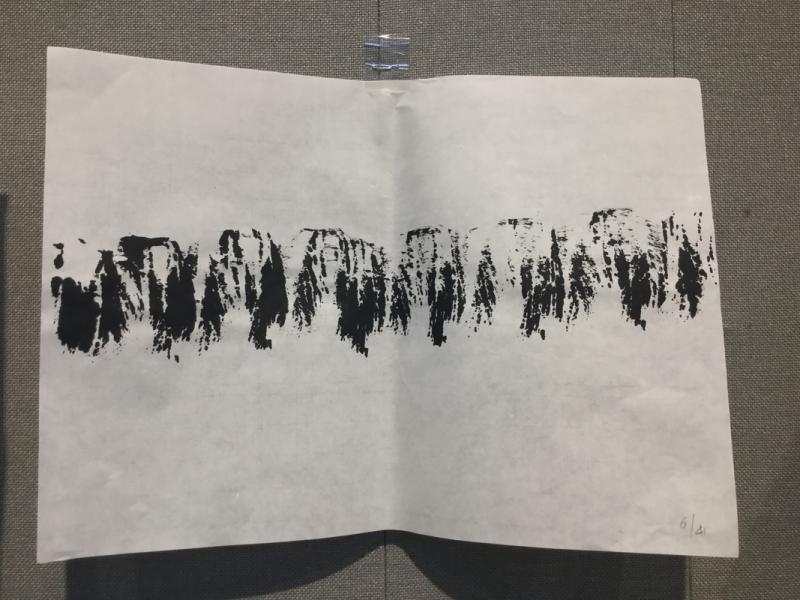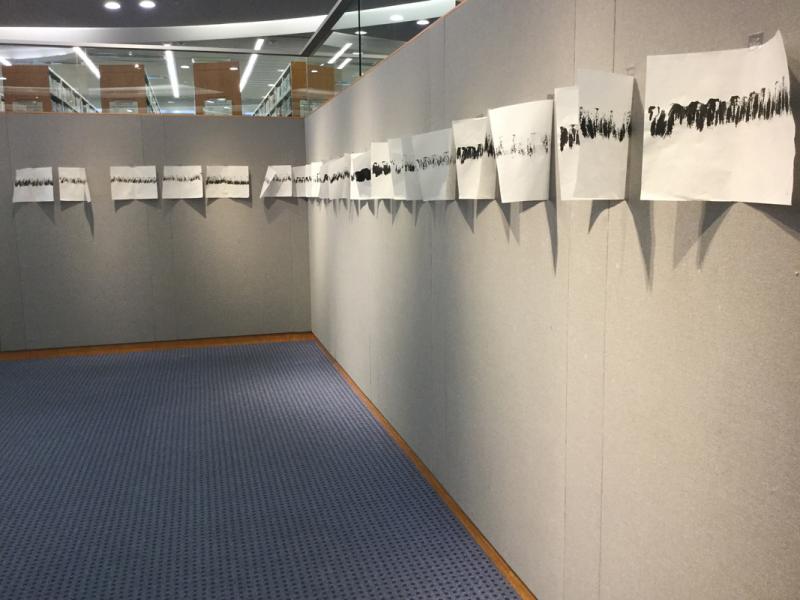 More photos are available in New Asia College Library Exhibitions LibGuides.