Artist: Chan Hiu Laam Serena
Date: 12-23 April 2021
Venue: New Asia College Ch'ien Mu Library
Statement:
"Muses & Millinery" illustrates the correlation between fantastic female beauty and the art of millinery. As one of the most influential fashion accessories in history, millinery practice can be dated back to thousand years ago. Not only was it able to reflect the style and culture of a place, but it could also reveal personal aesthetics. This exhibition, therefore, aims to examine Chinese female beauty and identities by creating six millinery works, which simultaneously represented six stunning ladies over the course of the early 20th century. The designs of the millineries and the notion of "re-imagining" history will be introduced. It is hoped that the audiences' experiences can be enriched through this innovative approach.
Poster: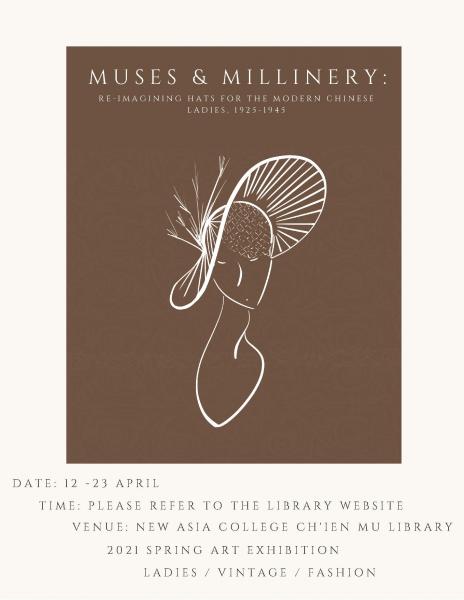 Art Works: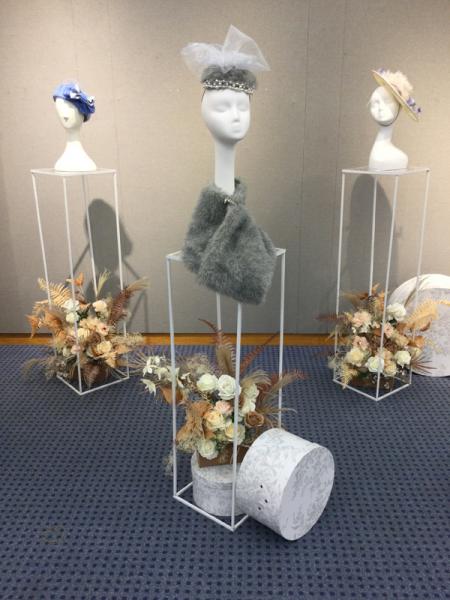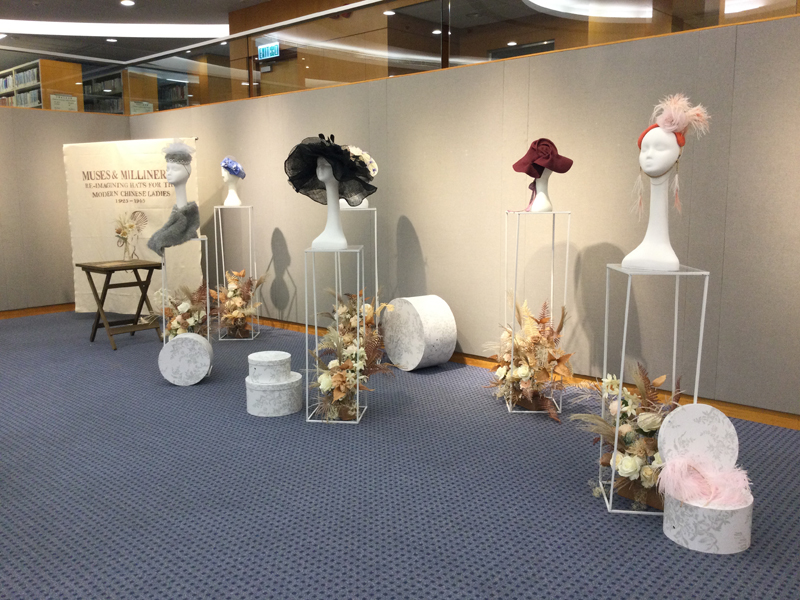 More photos are available in New Asia College Library Exhibitions LibGuides.