Date: 14 October – 1 November 2019
Venue: New Asia College Ch'ien Mu Library
Statement:
Over the years, the Chinese University of Hong Kong Library has acquired very finely reproduced artworks made by specialists including the Nigensha Publishing Co. Ltd. in Japan and kept in the New Asia College Ch'ien Mu Library. The Collection consists of calligraphy and paintings reproduced from the Tang to the Qing Dynasty. The originals of these artworks are housed in different museums such as National Palace Museum, Taipei, Shanghai Museum, and British Museum. The artwork reproduction requires a high standard of professional and specialized skills.
This art works display showcases the landscape paintings of the Yuan Dynasty. All are welcome during the Library's opening hours.
Poster: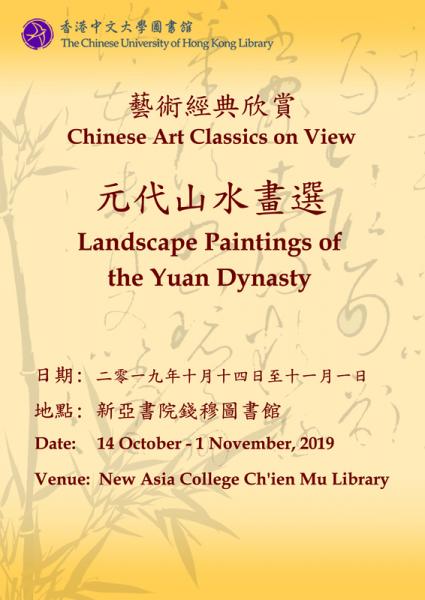 Art Work: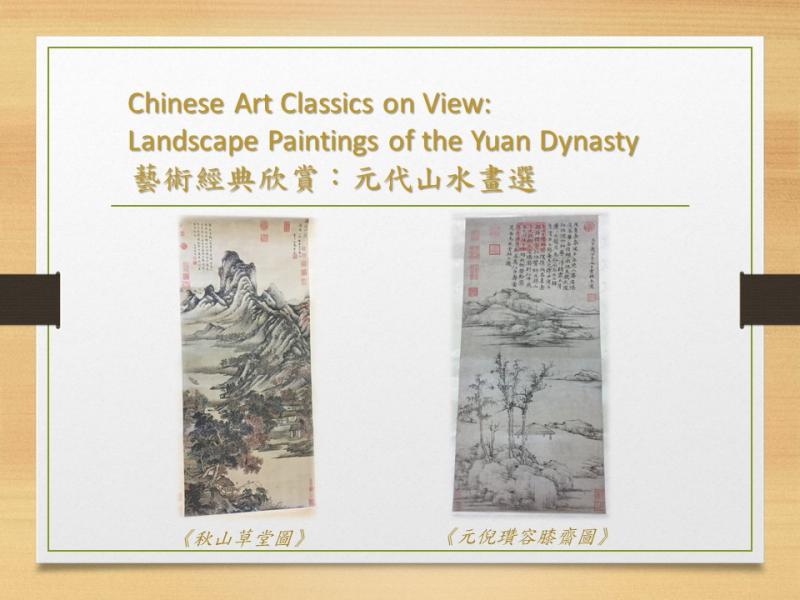 More photos are available in New Asia College Library Exhibitions LibGuides.