Artist: Elsa Ngai
Date: 16 -27 August 2021
Venue: New Asia College Ch'ien Mu Library
Statement:
"Seed"——various things. "Seed"——nourishing life.
I have become more reliant on art creation in my twenties because it is my only possibility.
Artists are the earth, and artworks are the lives grown from the earth. Some dirt is covered with poor weeds, some soil can nurture her crops peacefully; some fertile lands cultivate aged but extraordinary trees, which bloom year after year, inspiring their next and next generations.
I am a paddy field. Below the water layer, there is sticky and complex mud, presumably too foul for people but not bad for crops. After waiting for twenty years, I was eventually sowed by elves and the seed began to root down. I am cautiously holding the milky, white rhizomes of them, with the minerals and nutrients inside me. The seed, they are here in the exhibition.
This exhibition "Seed of Twenties" is a brief conclusion of my thoughts and works in the age of twenties. All artworks in the exhibition were completed during the age of 20. I wish to see you here!
Born in February 2001, Ngai Se Ngaa, Elsa is currently studying fine arts at CUHK. She desires to explore various aspects and possibilities of Chinese art and reconcile classic art and life drawing experience. She is also interested in farming, nature, and poetry, wishing to tell her story through artworks.
Poster: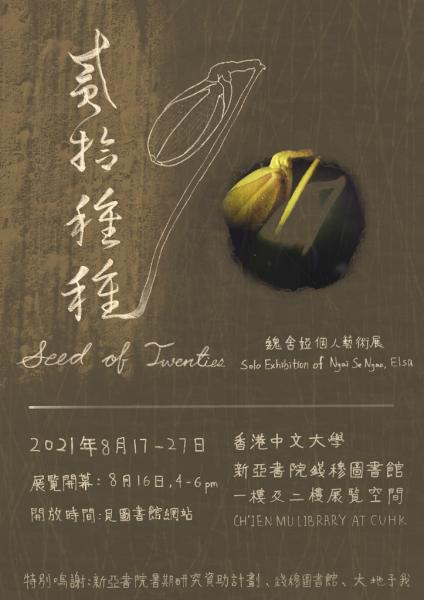 Art Works: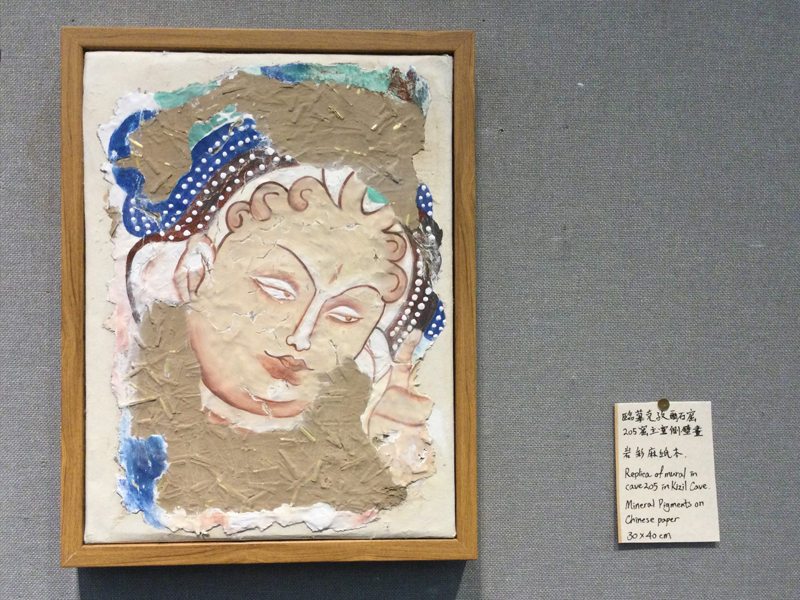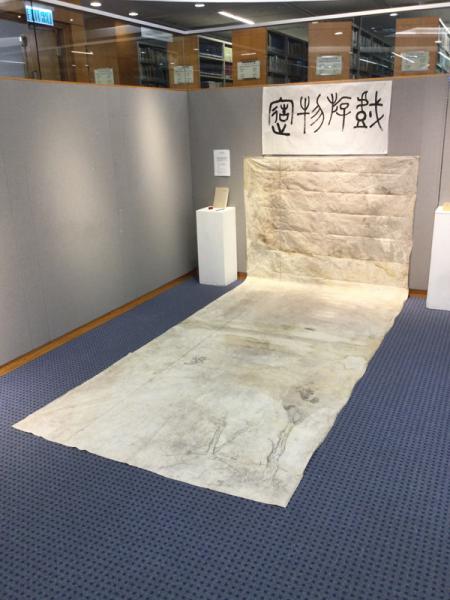 More photos are available in New Asia College Library Exhibitions LibGuides.