Artists: Students of Divinity School of Chung Chi College
Date: 13 March - 30 April, 2019
Venue: New Asia College Ch'ien Mu Library
Statement:
In the academy, we assume that I as a subject is distant and excluded from the marginalized other. The social constructed other sometimes is stigmatized and labeled by religions. Locating at the centre, I still have a dynamic relationship with the other, which is marginalized at the border. Suggested by post-structural and post-modern theories, both I-subject and the Other-object are in-process and destabilizing.
This exhibition of "God, I, and the Other" display a theological reflection of a group of Divinity School of Chung Chi College students studying Theology and Feminism. Their artworks reflect their understanding of the other, and the dynamic relationship among God, I, and the other. You are welcome to visit, to participate in and to imagine with us.
Poster: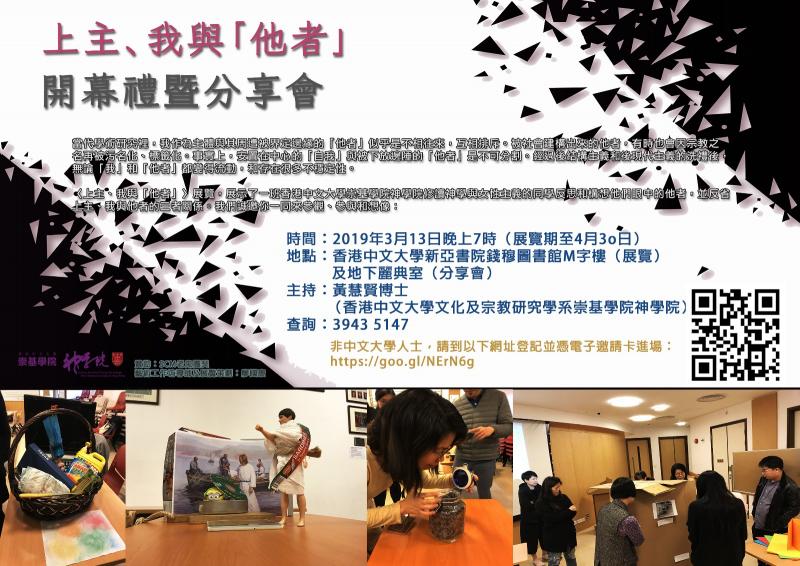 Art Works: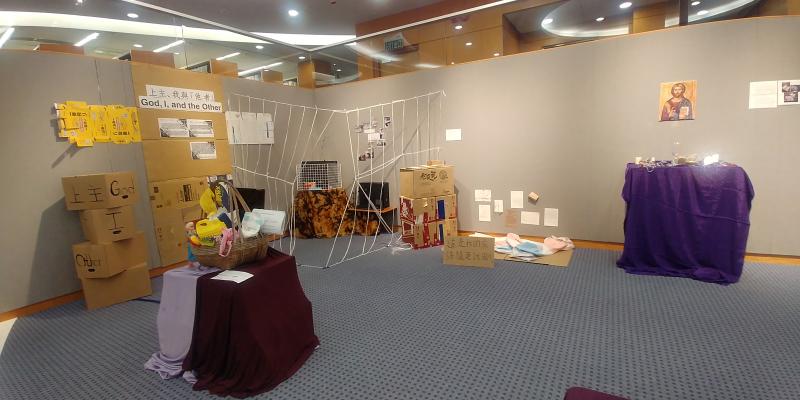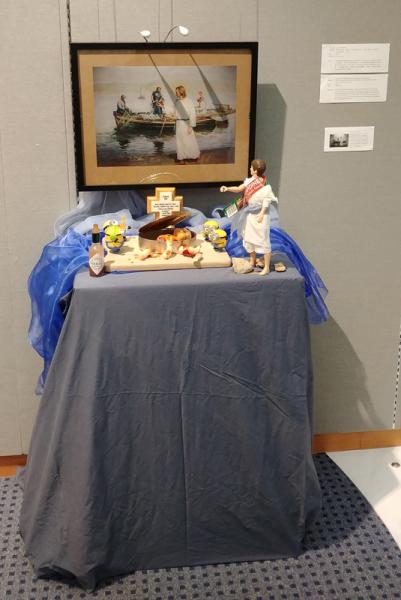 More photos are available in New Asia College Library Exhibitions LibGuides.