Artist: Lee Kwun Leung, Vincent
Date: 16 - 26 February 2021 (Extended to 12 March 2021)
Venue: New Asia College Ch'ien Mu Library
Statement:
Throughout these years of professional art practices, I use to psychologically struggle between Realism and Narrative Expression. It is inevitable that if I learn from the experience of Salvador Dali, I definitely do not rely on any visual references because I can simply create works in Surrealism. But in recent years, even though I observe the secular substances to paint, I am seemingly disordered by the illusions to portray the episodes in an impressionistic manner. So, is it an ironic phenomenon that I am also affected by Sigmund Freud's "daydreaming" theory even dealing with Realism? That's why; I define myself as floating beyond reality and fantasy while realizing my visual experiences.
Vincent Lee Kwun-leung received apprenticeship in oil-pastel drawing from Mr. and Mrs. Fong at Cheung Chau Art Gallery since his kindergarten era. Thus, he has inherited the poster-colour sketching style of Chan Hoi-ying from Hong Kong Academy of Fine Arts. Later on, due to his background of focusing on CE and AL Visual Arts in college era, Vincent got in touch with the education of plant-drawing, design, figure-drawing and narrative painting. This enables his painting to transform as comprising the elements of Expressionism, Impressionism and Plasticism. Vincent Lee received a legitimate mode of academy-based visual arts training at HKBU with diversified Chinese and Western creative mediums. His Honours-Project tutor, Ms. Cho Yeou-jui, is a Taiwanese occupational "Photorealism" acrylic painter stationing in New York. His drawing instructor is Mr. John Li Tung-keung, who has fostered numerous talents at CUHK Fine Arts. Mr. John Li's teaching methodology of Western Fauvism mixed with the spiritual vividness of Chinese literati painting tradition inspires Vincent Lee to disclose a kind of humorous aesthetic features during his painting creativity. Vincent has ever followed Mr. Chan Ching from Prime View Garden of Tuen Mun to learn the application skills of poppy oil. Due to such a complicated art-learning circumstance, Vincent has invented a unique style of acrylic language. He even established an independent art studio at On Fat Industrial Building of Kwai Hing since 2016, with the teaching of Western Calligraphy Courses as his major career to pursue the ideal of being an amateur painter.

Poster: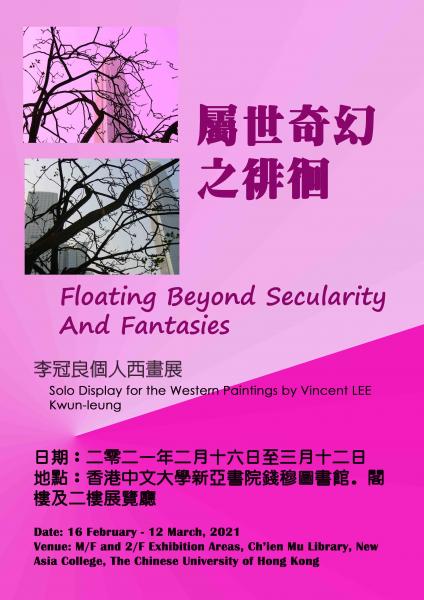 Art Works: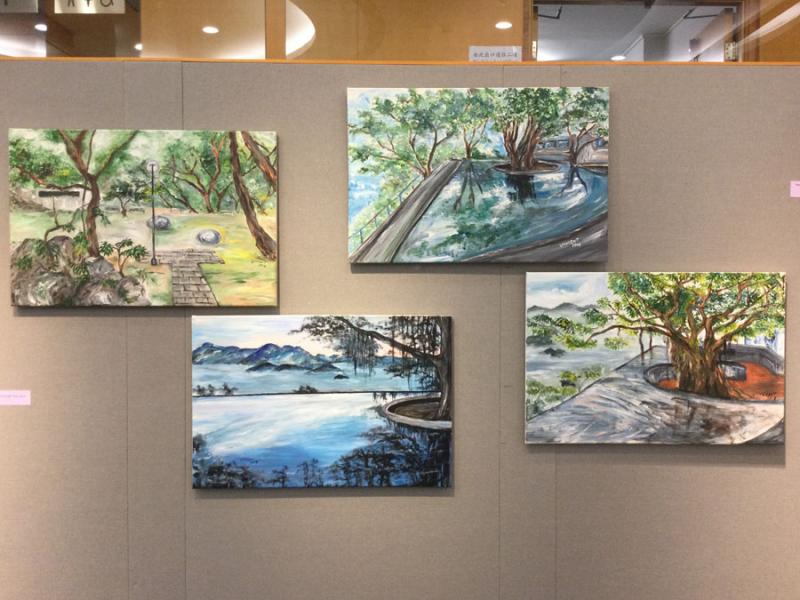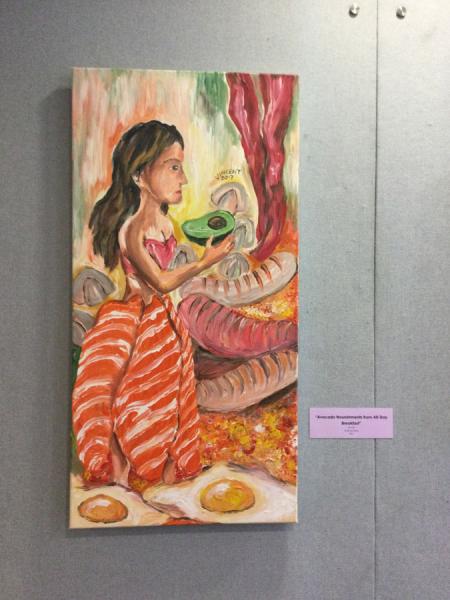 More photos are available in New Asia College Library Exhibitions LibGuides.