Artist: Li Po Man, Bobo
Date: 4 - 15 November, 2019 (Extended to 6 December 2019)
Venue: New Asia College Ch'ien Mu Library
Statement:
"漸 (zim6)" with the meaning of gradually, step by step, a little by little, such as life and artwork creation are the span of cumulative process. As Feng Zikai mentioned in his article "漸 (zim6)", the essence of gradually process is time. Time, we are not able to grasp it. We always struggle in the past, get lost in the future and tangle in the reality. Mr. Feng tried to further construe the word of "gradually" with a metaphor. When we read books in the dusk, even the environment becomes darker and darker, our eyesight will finally get used to read under this unfavourable situation and we may forget about the time in the end. In this exhibition, I will try to use my artworks to record down the marks of "漸 (zim6)" in our daily life. We never need to accustom to the darkness; our belief will drive us to go further, see in the darkness and find what we truly strive for gradually.
Born and educated in Hong Kong, Bobo is an amateur urban sketcher. She has a passion for art since learning Chinese painting in her childhood. She expresses herself in life drawing every day with different kinds of medium. Bobo believes that art shouldn't be something difficult to reach by people and should be integrated with life. Working as a HR specialist in staff training and development over 10 years, she tries to bring elements of art to her workplace.
Poster: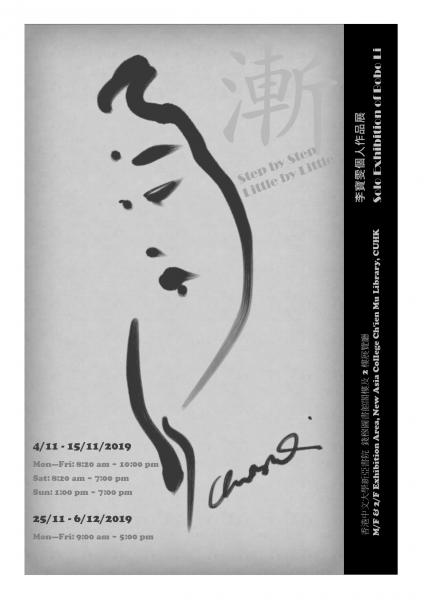 Art Works: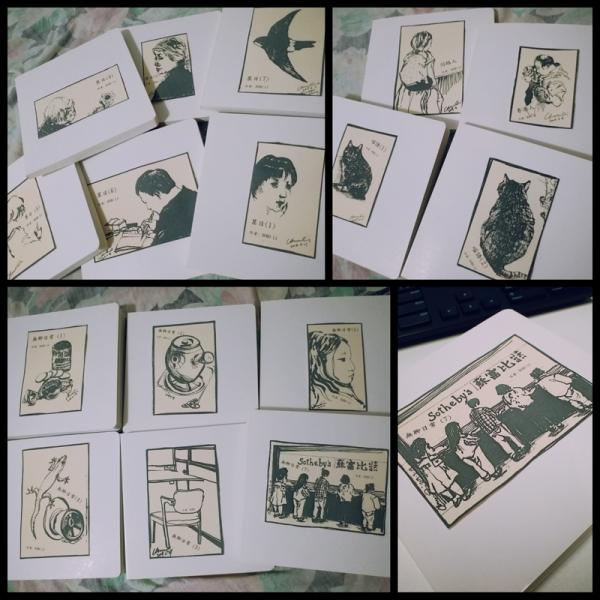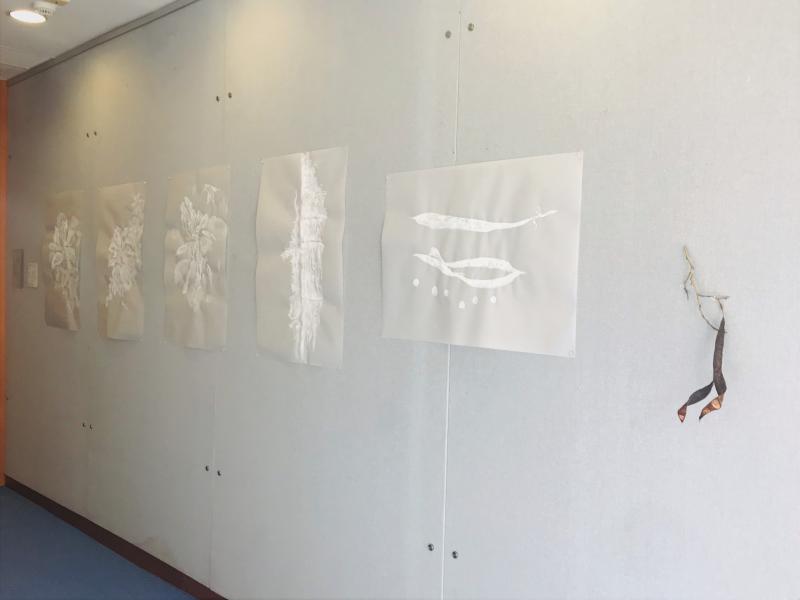 More photos are available in New Asia College Library Exhibitions LibGuides.