Artists: Lo Wing Tao and Tam Man Ching
Date: 20 - 24 January, 2020 and 18 - 29 May, 2020
Venue: New Asia College Ch'ien Mu Library
Statement:
"Harsh Heat" — I have learnt at a young age that Water Ghosts are the most ferocious. If I were to become a ghost amidst the vast Summer sea, I would probably, in days reeking of sweat, slam heads against walls with brute force, sing hymns in Japanese at the top of lungs, sanitize wounds with brute force, murmur prayers in Spanish at the top of lungs, hold "good morning" towels tight within palms with brute force, and while petting doggies with tears running down boiling cheeks, make a scene.
Lo Wing Tao (b. 1998, Hong Kong), eldest son in the family, takes interest in freestyle cooking and freestyle embroidery, and wishes to have a dog. Lo currently majors in Fine Arts in the Chinese University of Hong Kong, graduating in 2020 hopefully. Shifting among installation, western painting and poetry, Lo presents through his creative practices amplifications of vagueness and the theatrics of instinctual sentiments in a very careful manner.
"As Tantalus Quenches His Thirst" — In the Greek mythology, Tantalus enraged the gods and was punished by Zeus. He was made to stand in a deep pool of water but whenever he was thirsty and bend to drink, the water was drained. Trees dangled fruits above his head, yet whenever he tried to grasp them in his hands, the wind would toss them up towards the clouds, making him bear eternal hunger and thirst. A huge stone was also hung above him, putting him in fear forever. Maybe we could teach Tantalus Cao-cao's way. When his men were parched, he told them there were tons of plums in front of them. The soldiers drooled and hurried on straight away. Cao uplifted his whole army with simply a sentence, perhaps it could be helpful to Tantalus as well?
Tam Man Ching was born in Hong Kong in 1998. She is deeply interested in dogs, space, extraterrestrials and archaeology. Tam is currently an undergraduate student of Fine Arts at the Chinese University of Hong Kong and will probably graduate in 2020. Her creative practices mainly involve mixed media and installations, examining and exploring the relationship among constructs and people with everyday objects.
Poster: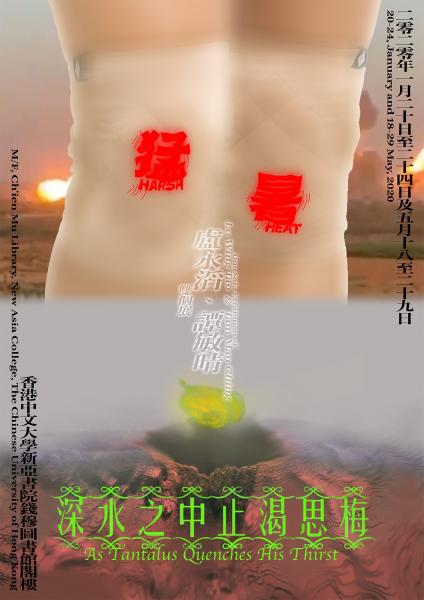 Art Works: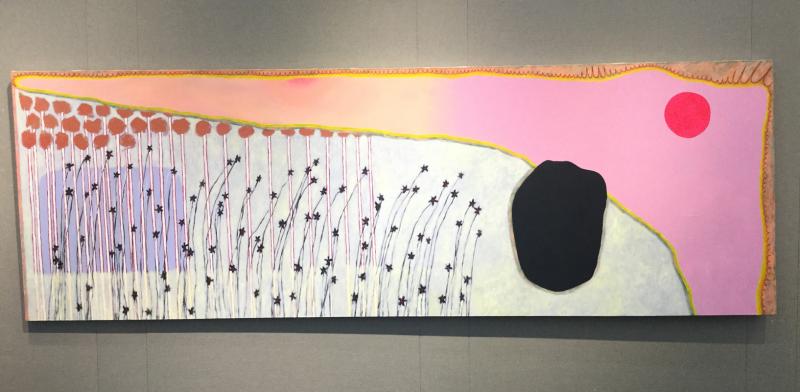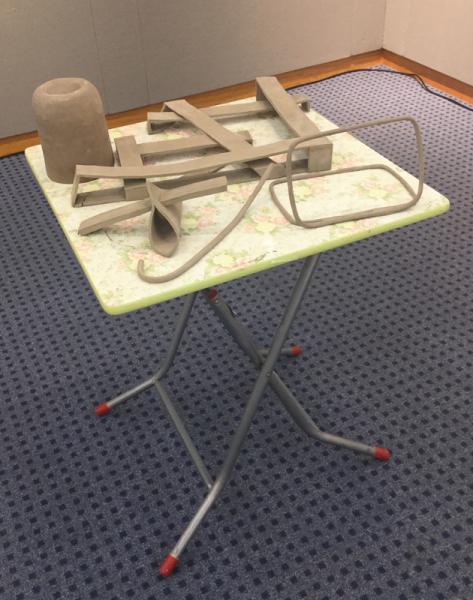 More photos are available in New Asia College Library Exhibitions LibGuides.