Artists: Lam Ka Man and Ng Wai Hung
Date: 29 January – 9 February, 2018
Venue: New Asia College Ch'ien Mu Library
Exhibition Statement:
They have their roots; they do not belong to the islands.
In 2015, the wave of immigration in Europe continued. Greece replaced Italy as the country for most refugee to transit to Western and Northern Europe. Lesvos, a Greek island five nautical miles from Turkey, has turned from a tourist attraction into a large refugee camp. In October 2015 alone, more than 130,000 people arrived at Lesvos from the sea, 1.5 times as many as the local population. They come from all corners of the globe, but they are mainly Syrian and Iraqi refugees. In March 2016, the EU and Turkey reached an agreement on the refugee policy, and the refugees who entered the Greek Sea by sea were drastically reduced. However, many refugees are still trapped in Greece and are facing the dilemma. Lesvos' Islanders was nominated for the Nobel Peace Prize for rescuing the suffering refugees and resolving the humanitarian crisis.
In 2016, several CUHK students staged a visit to Lesvos and Chios, invariably at different times to see different camps. We witnessed and recorded with cameras and words to salute the Greek Islanders and to send greetings to refugees everywhere.
Poster: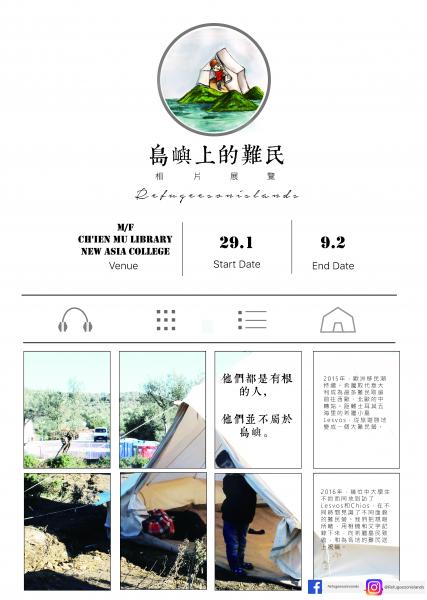 Exhibits: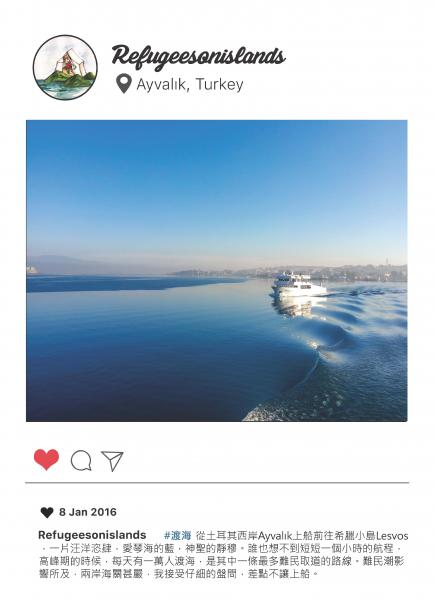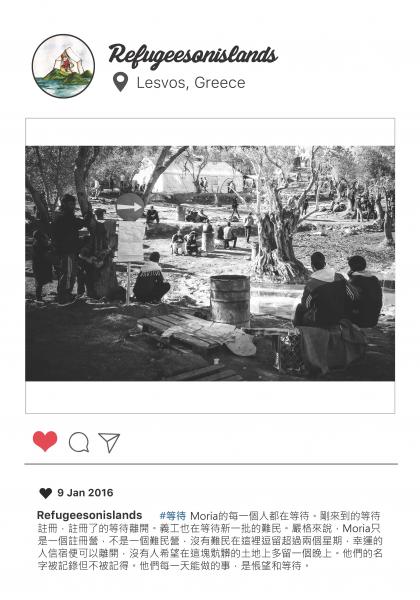 More exhibition photos are available in New Asia College Library Exhibitions LibGuide.