Date: December 5-16, 2016
Venue: New Asia College Ch'ien Mu Library
Artist Statement:
"A Date with Zalaegerszeg" presenting Noelle's artworks created in the artist-in-residence programme in Zalaegerszeg, Hungary. Zalaegerszeg is a historical town where located in the western Hungary near the border of Austria and Slovenia.
Through this exhibition, Noelle presenting her key project "A Date with Him"─ and 2 side projects, "Electrocardiogram-like drawings" and "Cherries painting". Using mixed mediums to share her life holistically during her stay in Zalaegerszeg.
A small town only 38sq mi, it has 207 pieces of statue, most of them are traditional ones but there are also some contemporary statues. Statues are famous people from the old days, such as the Kings, nobles, poets, politician… etc., and they are usually men and all look serious as classic statues.
A female soft statue Noelle has made referencing one of the sculptures in town, it is a lady statue called Lily. At specific sites Lily has interacted with selected male statues by using different body gestures, objects and composition for each execution. Based on the original story of each male statue, Noelle twisted and gave additional meaning to create a narrative with new perspectives. Apart from photographed each situation, Noelle has transformed the images to a further level by creating a new circumstances for each image to emerge in painting.
In order to breakaway from the stiff and serious statues, this project use approach of appropriation suggested surreal, ironic and playful perspective against the stereotyped statues and to give more room for imagination.
"may see like this" - See things differently by giving more imagination!
Poster: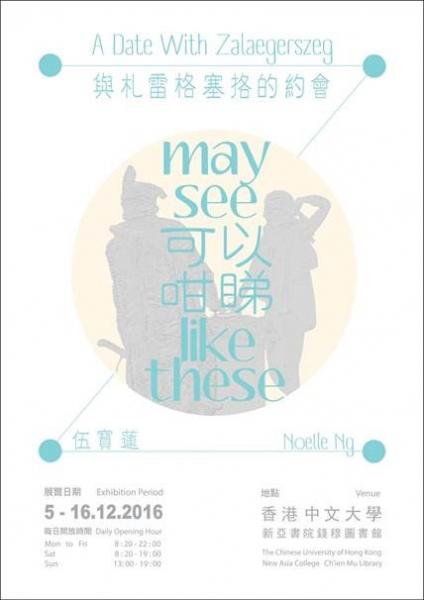 Exhibits: