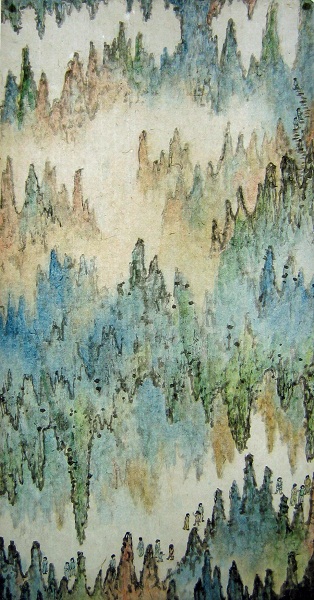 Introduction
The human history is so grandiose and yet so negligible as compared to the eternity of the universe. It has become way beyond our reach ever since the rise human society and inevitably – war and violence amongst the human race. The tragic reality of the human race filled my heart with sorrow.
Sorrow as it may be while it also carved my life-long journey out of despair when I embrace my life with Chinese Painting. The pursuit to embrace mother-nature has long been the "Tao" of Chinese Painting thousands of years ago, whereas a peaceful mind is every artist of the Chinese Painting aims to achieve.
A cliché in Chinese says riding a hobby saps one's will to progress. This is certainly the opposite of what an artist's life is worth for. The passion to live and work for their interest with a firm belief that they are to live out the true value of life, they tend to lead a way of life different from people around them. Very often, artists become the pioneers to open up new dimensions of life in human history.
Art is without boundary of national borders, while artists do bear their own nationalities. Holding Chinese Painting dear to my life-long pursuit for the two years after my graduation from the Department of Fine Arts of the Chinese University, it comes to a moment where I feel deeply honoured to share my recent works with everyone with a mind of peace inChien Mu Library of New Asia College.
Gallery