The Library launched the Research Café in 2014. It is a new service to provide a series of informal and engaging events where research postgraduate students can get together, network, present their research, exchange ideas across disciplines, and polish presentation skills.
Theme: Brain and Mind
Moderator: Prof. LAU Chong-fuk, Associate Professor, Dept. of Philosophy
Feedback on Presentation Skills: Mr. Ray CHAU, Assistant Lecturer, The Independent Learning Centre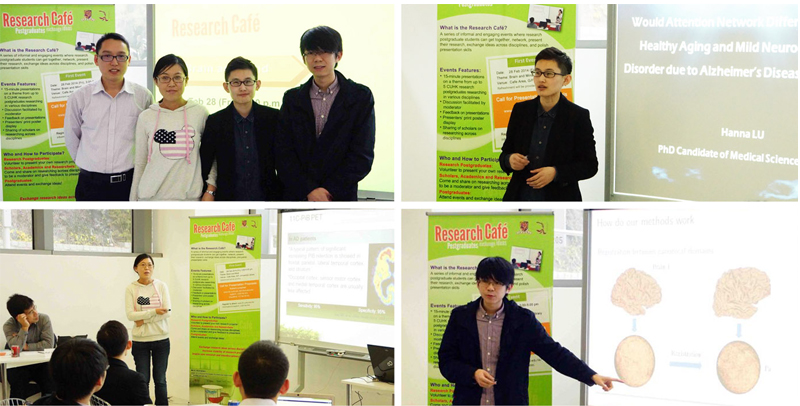 Presentations :

How Attentional Networks Differentiate...