The Library organized the second Research Café in May 2014. The Research Café is a service to provide a series of informal and engaging events where research postgraduate students can get together, network, present their research, exchange ideas across disciplines, and polish presentation skills.
Theme: Sustainability
I. Short Talk : Sharing on Researching Across Disciplines
Speaker: Prof. Rossa CHIU, Assistant Dean (Research), Faculty of Medicine; Professor, Dept. of Chemical Pathology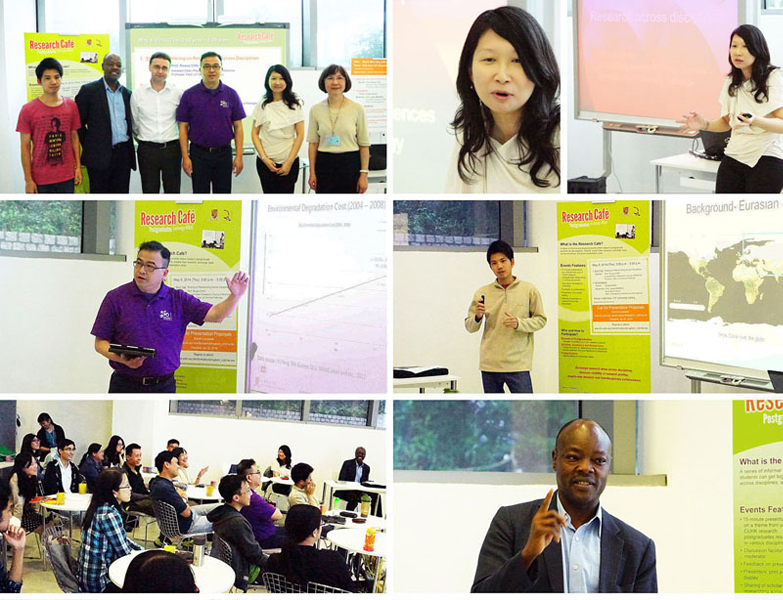 II. Presentations :

The Social Cost of...