Artists: Leung Lok Yu Valerie and So Chun Him Matthew
Date: 10 – 21 January 2022 (Extended to 28 January 2022)
Venue: New Asia College Ch'ien Mu Library
Statement:
This and that, him and her. By this exhibition, artists attempted to present the tension and strain in relationships. Figuring out the characters in between, trying to comprehend these situations.
Poster: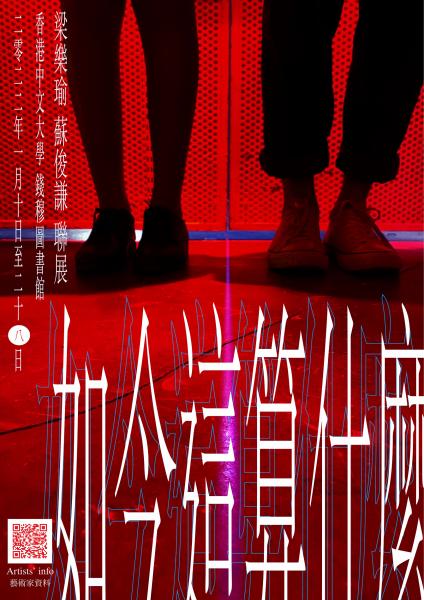 Art Works:
So Chun Him Matthew
...