There are collection changes at United College Wu Chung Multimedia Library including:
Relocating Philosophy Collection
To allow future growth and development, the philosophy collection previously located in New Asia College Ch'ien Mu Library was relocated to the United College Wu Chung Multimedia Library (UCL) in May 2015. All material types, including monograph, periodical and reference titles, are available on the Second Floor of UCL.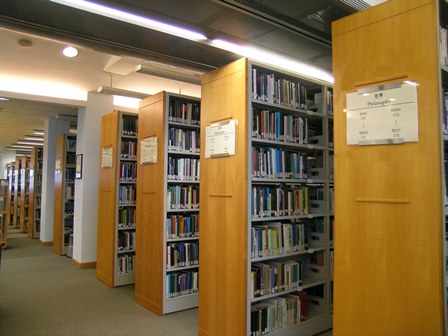 Integrating American Studies Library Collection
The American Studies Library (ASL) collection has been fully integrated into CUHK Library's main collection over this summer. With full support from the donor, the U.S. Consulate General Hong Kong & Macau, this move should enhance access to the ASL collection. Instead of being separately located in UCL at upper campus, the ASL books will be shelved side by side with other similar titles in the Library's collection for serendipity and easy access.