Over the summer, the CUHK Library has stepped up the effort in enhancing the self-service experience provided to library users by making use of the radio frequency identification (RFID) technology. At the University Library and the Chung Chi College Elisabeth Luce Moore Library, we offer intuitive self-service facilities to allow for a much faster and more efficient way of borrowing and returning books. Not only does it mean less queueing, but it also frees up library staff time from routine transactions to answering queries from users and providing help where it is most needed.
Self-service Borrow and Return at the New Self-service Area
In the new self-service area, more space has been freed up to library users. There are self-check kiosks and wall-mounted book return slots, both enabled by RFID technology, for borrowing and returning books as well as instantly updating users' circulation records. There is also an RFID enabled automated book sorter behind the return slots. The sorter, on the one hand, shortens the book sorting process which means that books will be returned to the shelves more quickly, and on the other hand, increases the occupational safety of library staff. Also in the self-service area are computer terminals for checking "My Library Record", setting up library passwords, making online application for library cards and other purposes. There is a staffed Help Desk offering assistance to users and overseeing the library entrance and exit.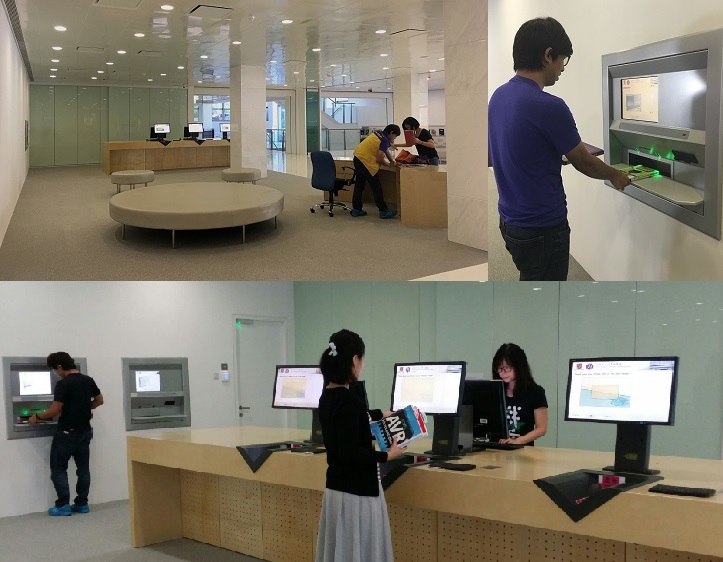 Relocation of New Additions
New Additions have been relocated to the self-service area to become more visible to library users.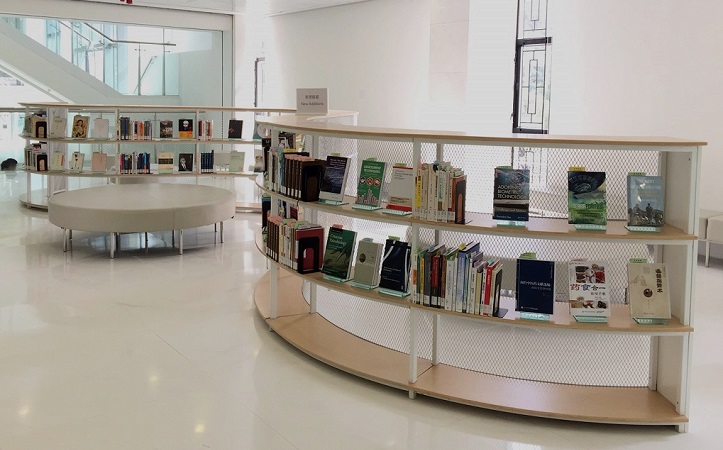 Relocation of the Service Counter
With the self-service facilities taking up the majority of the routine book transactions, the Service Counter, which was previously called the Circulation Counter, has been relocated and is now opposite the User Education Rooms on the ground floor. Users can continue to checkout and return items requested through HKALL and Interlibrary Loan service, Course Reserve (teaching staff's personal copies), accompanying materials, as well as other closed stack materials. The Service Counter will continue to handle payment of fines and fees, library card applications and other services.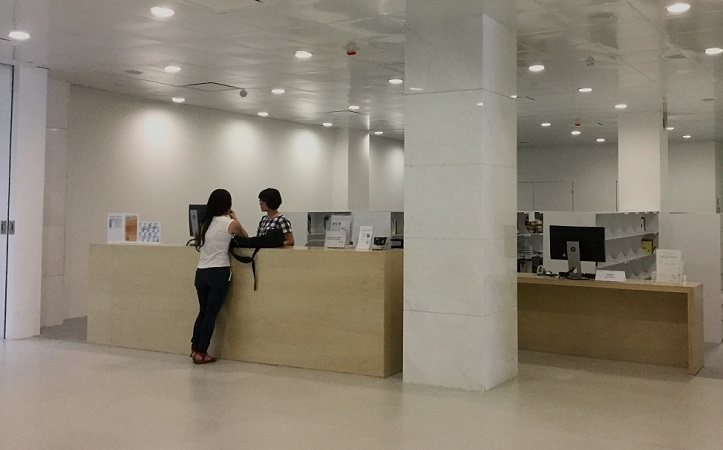 The Chung Chi College Elisabeth Luce Moore Library
Self-service Borrow and Return (RFID)
The existing self-checkout machine on G/F of CCL has been enhanced with RFID technology in September 2016 through which users can now check out library materials themselves more easily and efficiently. At the same time in September, RFID enabled book return station is also available on the G/F of the Library that helps users with self-return service and real-time check-in. Following the implementation of RFID self- service, the library will undergo a series of refurbishment projects that aim to provide users more seats in a spacious learning cluster on the ground floor. As planned, the existing circulation counter will be converted to a smaller help desk and the library office will be relocated to 2/F to give space for users.