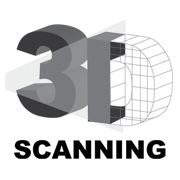 3D Scanning Service
The 3D scanner is a device which is able to capture real-world objects or environment and construct digital 3-dimentional models. This service equipped with NextEngine 3D Laser Scanner and Structure Sensor 3D Scanner may help students and faculty to utilize precise measurements of the physical objects and reduce the number of prototype design cycles.
For first time users, we strongly recommend setting up a consultation session on 3D scanning with staff to learn how to use and operate the scanners.
Eligibility and Location
3D Scanners are available for loan to current CUHK students, staff and faculty at the Learning Garden of the University Library.
About the Scanners
1. NextEngine 3D Laser Scanner
The NextEngine 3D Scanner is connected to Multimedia Workstation 4 at the Learning Garden. This scanner is suitable for capturing stationary objects with high resolution.
More information at http://www.nextengine.com/faq
The following additional components can be borrowed from the Learning Garden Help Desk.
Autodrive - Turntable for wide and extended scans of objects.
Multidrive - Two-axis turntable for close-up and micro scan of objects with a maximum size of 4"(W) x 5"(H) and 4"(D) and weight of 2 pounds (0.9 kg).
Stand - Elevates objects to place them in the optimal scanning position.
Technical specifications:
Object size

No preset limit. Objects larger than field can be assembled with supplied software.

A complete object model is made by combining shots of each facet, each captured from different points of view of your object. Each shot captures an area of your object equal to the field of view.

Field size

Micro mode: 5.1" x 3.8" or 12.95cm x 9.65cm

Wide mode: 13.5" x 10.1" or 34.29cm x 25.65cm

Resolution

Marco mode: 400 DPI

Wide mode: 150 DPI

Dimensional Accuracy

Macro mode: ±0.005"(or 0.1mm)

Wide mode : ±0.015" (or 0.4mm)

Scanning time
The scanning is a time consuming process, which may take about 30 minutes to several hours depending on the number of scans taken to build the finished model. Each captured view takes about two minutes. A typical object can be fully captured in as little as 12 views.
2. Structure Sensor 3D Scanner
The Structure Sensor 3D Scanner can be checked out at the Learning Garden Help Desk. This Scanner uses a process known as structured light, in which an infrared laser projector casts a specific pixel pattern on the scene in front of the sensor. The infrared sensor and camera record distortions in dot pattern at VGA (640 x 480) resolution and creates a 3D-depth map of the scene when you move the Scanner around the scanned object. The scanner has a great potential for 3D mapping and gaming.
More information at http://structure.io/
Technical specifications:
| | |
| --- | --- |
| Minimum Distance | 40 cm |
| Maximum Distance | 350+ cm |
| Precision | 1% of measured distance (typical) |
| Resolution | 640 x 480(VGA) or 320 x 240(QVGA) |
| Frame-rate | 30 / 60 frames per second |
| Illumination | Infrared structured light projector, Uniform infrared LEDs |
| Field of View | Horizontal: 58 degrees, Vertical: 45 degrees |
Conditions of Use
Accessing to the scanners is free for CUHK students, staff and faculty. The scanner must be checked out and returned to the Learning Garden Help Desk during Help Desk service hours.
The Scanners may be booked for up to a maximum of 4 hours per day. If the demand for access to the scanners is not high at the time, a session may be extended.
Ensuring fair access to all eligible users, the scanners are available on a first-come, first-served basis.
Booking a Consultation Session
For setting up a consultation session, either send an email message to liblc@lib.cuhk.edu.hk at least 3 working days in advance, or go to Learning Garden Help Desk in-person to schedule a consultation session.
Consultation and Service Hours
9:00 a.m. to 5:00 p.m. Monday-Friday (except public and University holidays)