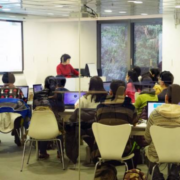 Request Orientation
Library orientation sessions are organized for new students at the beginning of each academic year.
Request a Library Orientation Session
Faculty members, course instructors and students in groups may request orientation sessions for a particular subject area. Please contact Learning Support (for undergraduate orientation) or Research Services (for postgraduate orientation) for details.