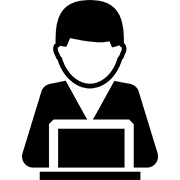 We offer the following services in partnership with other university departments:
Explore the possibility for digital humanities partnership, e.g. digitization, data management, metadata creation and consultation
Organize workshops, seminars and talks to promote awareness of digital humanities and scholarship, and the use of digital tools
Promote skills and forum for experience sharing on digital humanities and scholarship
Digitisation service to all interested faculty, research centers and other interested parties to help create digital content and provide hosting service to digital content
Consultation and project management on the creation of digital content
Copyright advice on digital content
Scholarly Communication Services to support the production and dissemination of scholarly research outputs by promoting open access, assisting in registering author identifiers, advocating research data management, providing bibliometric support, assisting in citation search, developing research portal to enable the faculty research outputs more discoverable and accessible online, and providing digital publishing for publication of online journals
We will grow our services incrementally. We will start building our capacity for digital curation and preservation. We will start blogging to provide updates of our services. Please stay tuned.